45th President Donald Trump released a statement blasting MSNBC.
He began the statement by unleashing on Morning Joe over their low ratings.
Morning Joe spent four years under Trump spinning wild conspiracies about him.
He also blasted Joy-Ann Reid, who is rumored to be fired soon, saying "the only thing she is good at is spewing racist hate."
NEW!

President Donald J .Trump:

"Will Morning Joe be canceled? He and Mika's ratings are very low—they are having an extremely hard time finding an audience to listen to the Fake News they spurn. Losing them would be very sad—hope it doesn't happen! On another front, looks like pic.twitter.com/hi5mV33ZET

— Liz Harrington (@realLizUSA) January 17, 2022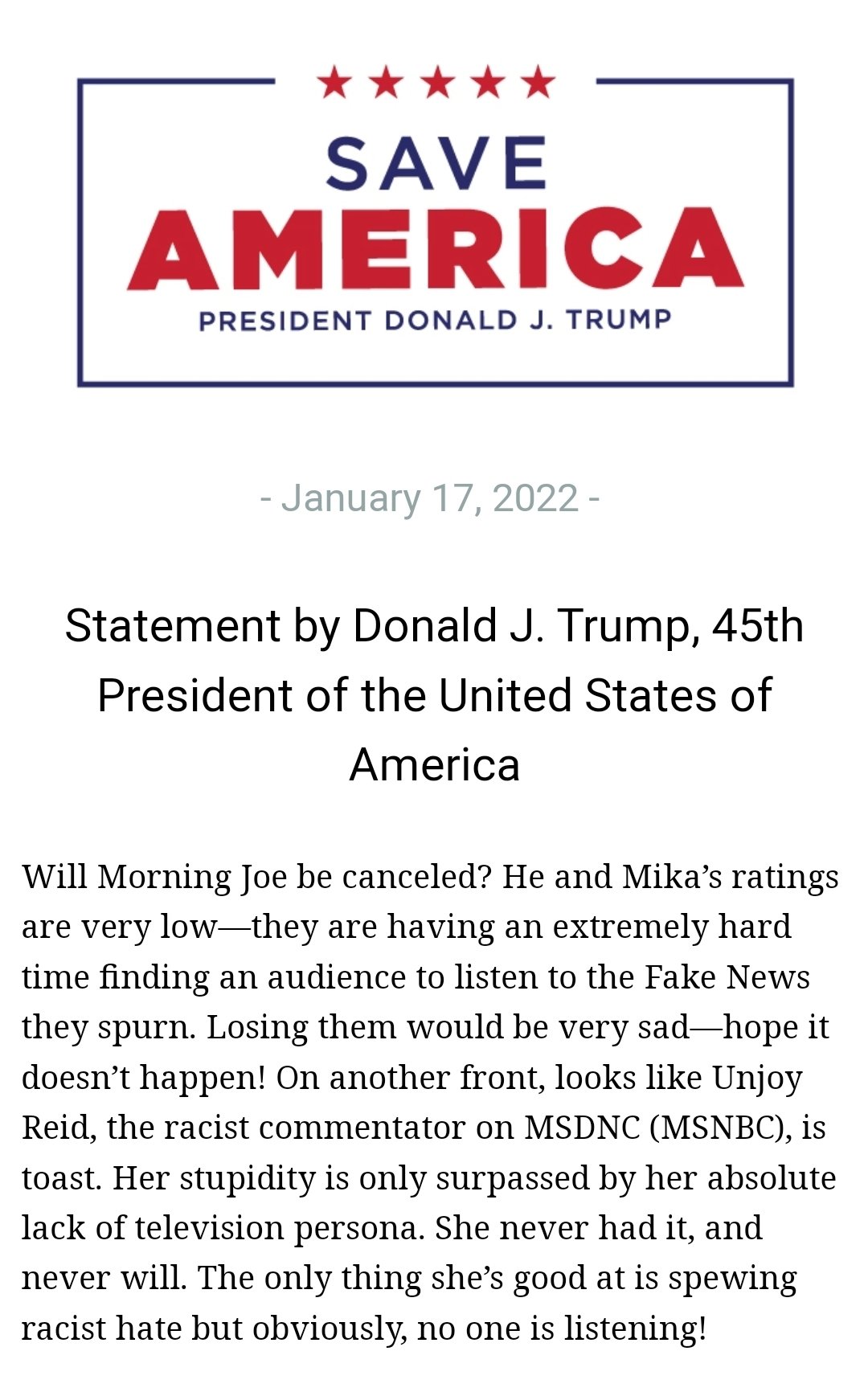 For the antidote to media bias, check out ProTrumpNews.com
The Palmieri Report is a Pro-America News Outlet founded by Jacob Palmieri. The Palmieri Report is dedicated to giving people the truth so that they can form their own informed political opinions. 
Follow us on social media:
GETTR Link–Parler Link–Telegram Link
We appreciate feedback. Click here to send us any comments and corrections. 
Listen to our Daily News Podcast!