Trump just released a statement saying that "new information" from "public records are "damning and determinative."
He ended it by saying he would be discussing it today.
NEW!

"New information found from public records, documents, and votes in Arizona. It is damning and determinative! Will be discussing this today." – President Donald J. Trump pic.twitter.com/uW6lqr1EjO

— Liz Harrington (@realLizUSA) October 15, 2021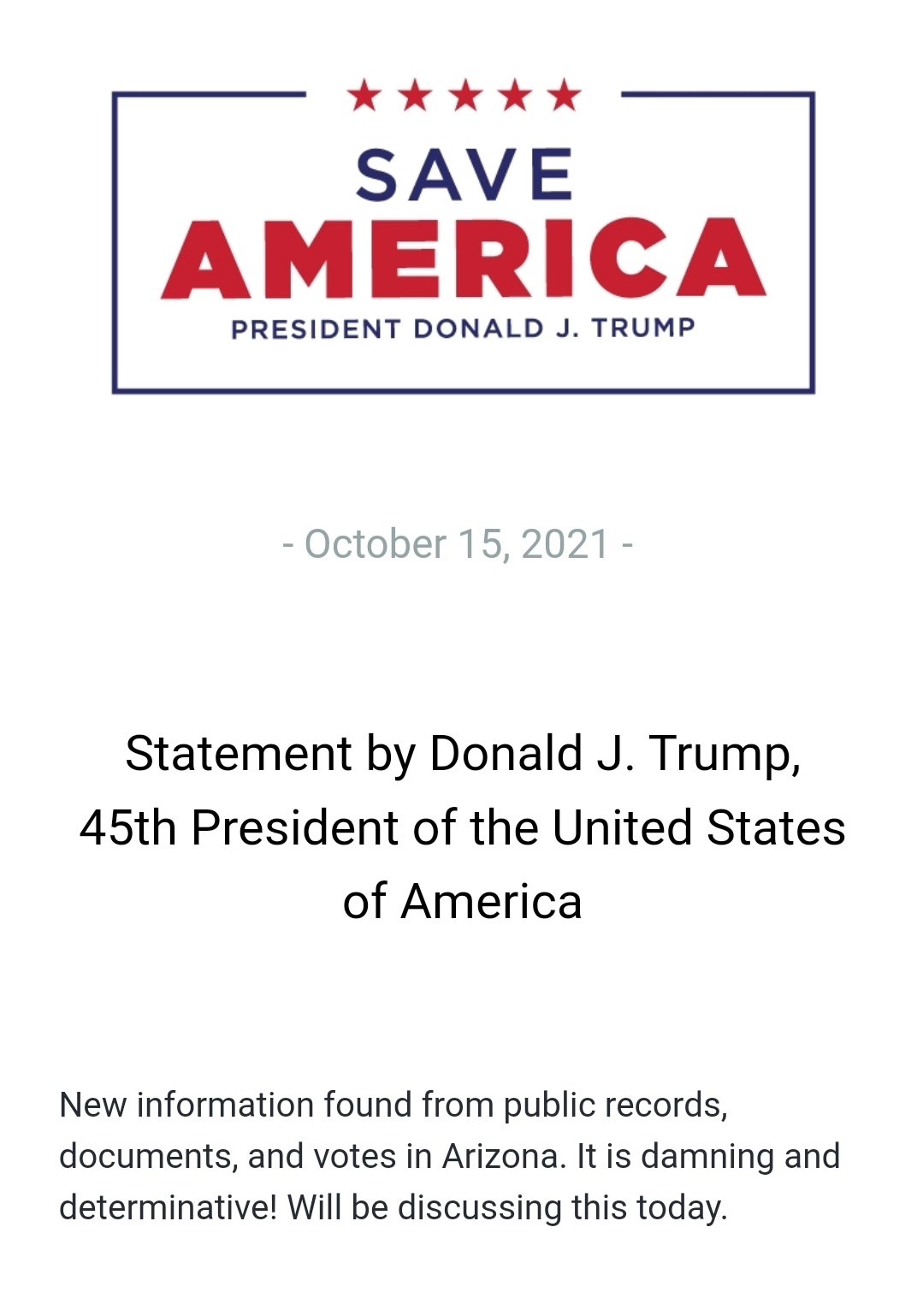 We will update this as we learn more…
The Palmieri Report is a Pro-America News Outlet founded by Jacob Palmieri. The Palmieri Report is dedicated to giving people the truth so that they can form their own informed political opinions. You can help us beat Big Tech by following us on GETTR , Telegram, and Rumble.