A draft of the Supreme Court's decision on Roe V Wade leaked out last night showing the Supreme Court was set to overturn it.
How do such drafts of the SCOTUS get to the media before a ruling is announced?

— Disclose.tv (@disclosetv) May 3, 2022
Now, we have this.
Chief Justice Roberts just released a statement confirming it is real.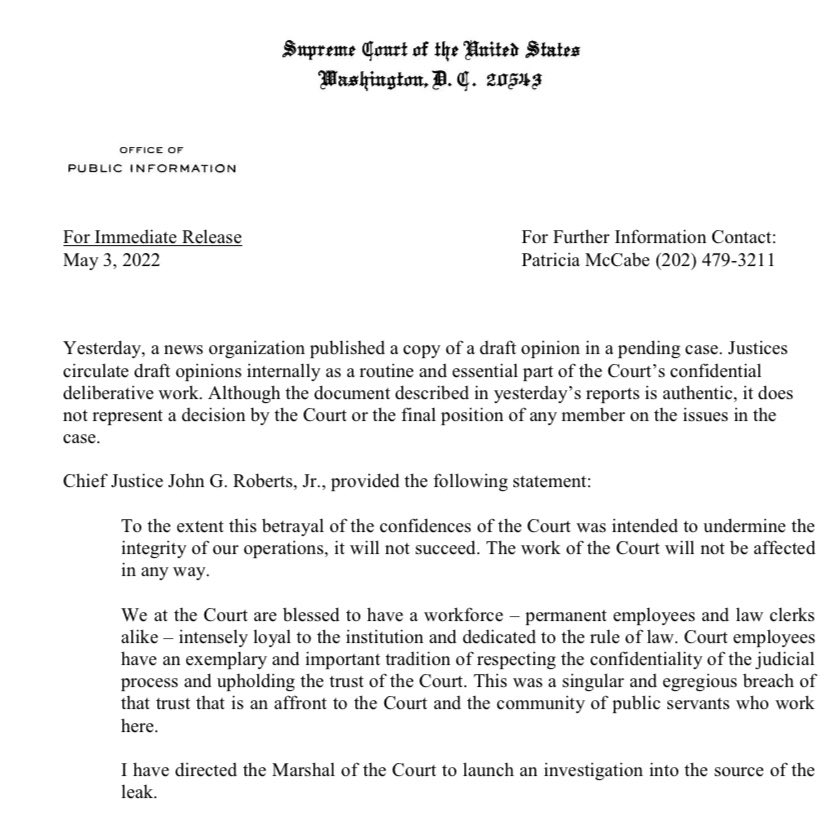 For the antidote to media bias, check out ProTrumpNews.com
The Palmieri Report is a Pro-America News Outlet founded by Jacob Palmieri. The Palmieri Report is dedicated to giving people the truth so that they can form their own informed political opinions. 
Follow our Rumble for daily uploads
Follow us on social media:
GETTR Link–Parler Link–Telegram Link
We appreciate feedback. Click here to send us any comments and corrections. 
Listen to our Daily News Podcast!