The Democrats, RINOs, and media have all tried to kill the MAGA movement.
Their smears have failed.
Trump released a statement touting the strength of his endorsement.
This is bad news for the RINOs.
NEW!

"120 to 2 in Congressional Republican Elections in 2020 and 11 to 0 in Republican Elections this cycle, endorsed by President Trump. The Fake News hates to talk about the power of the most meaningful ever endorsement, but the people know and fully understand!" pic.twitter.com/Y2nwGmpjQG

— Liz Harrington (@realLizUSA) October 26, 2021
The GOP flipped a seat in Iowa:
The GOP flipped a mayoral race in a Texas border city.
Trump has set his sights on RINOs who voted to impeach him.
NEW!

"1 down, 9 to go!" – President Donald J. Trump pic.twitter.com/HpqIyVPYCe

— Liz Harrington (@realLizUSA) September 17, 2021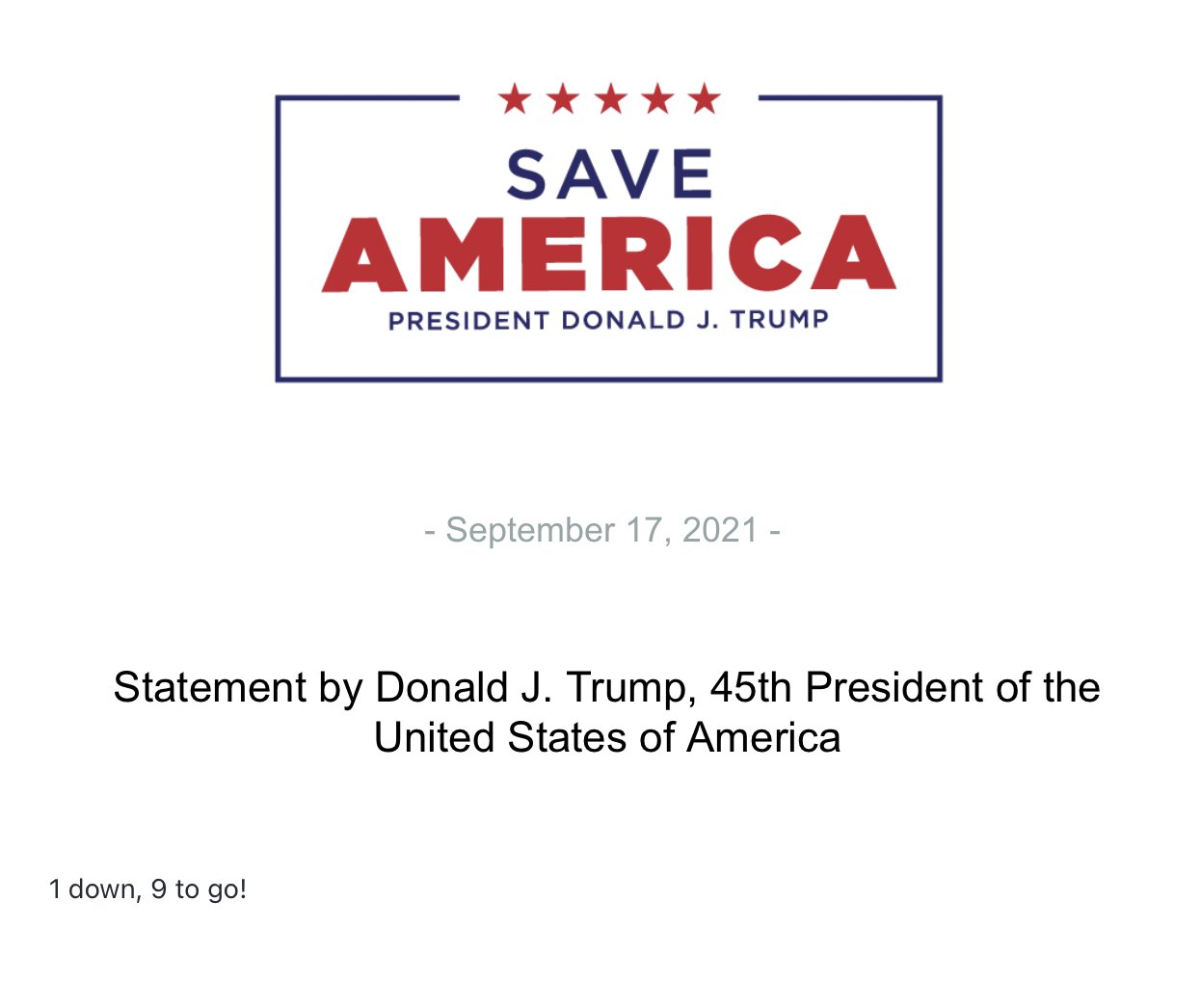 Here are the 10 RINOs who voted to impeach Trump:
-Rep. Liz Cheney
-Rep. Tom Rice
-Rep. Dan Newhouse
-Rep. Adam Kinzinger
-Rep. Anthony Gonzalez
-Rep. Fred Upton
-Rep. Jaime Herrera Beutler
-Rep. Peter Meijer
-Rep. John Katko
-Rep. David Valadao
The one down Trump is referring to is Rep. Anthony Gonzalez who announced he will not be seeking re-election.
Trump also released a statement unloading on him.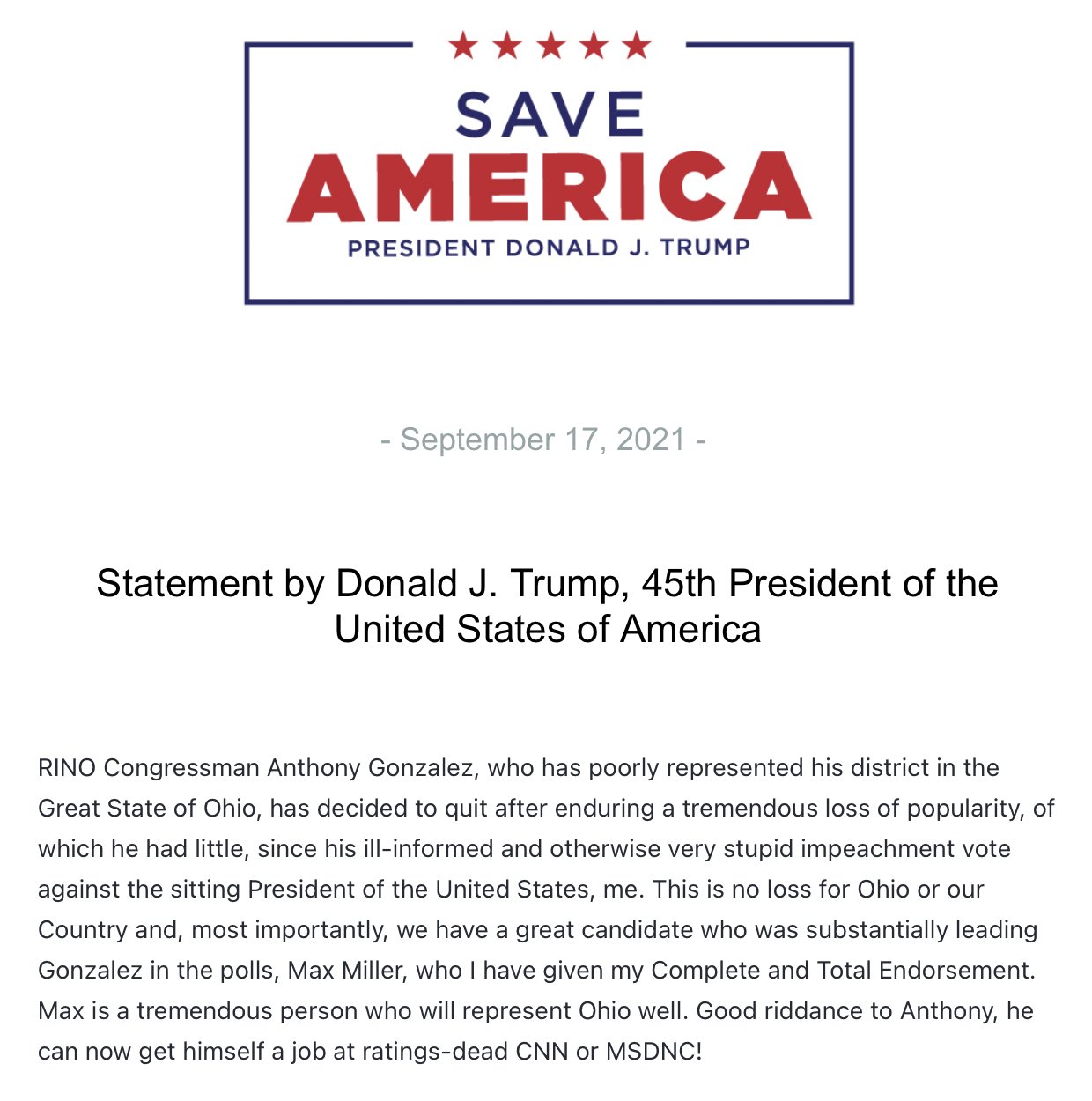 "RINO Congressman Anthony Gonzalez, who has poorly represented his district in the Great State of Ohio, has decided to quit after enduring a tremendous loss of popularity, of which he had little, since his ill-informed and otherwise very stupid impeachment vote against the sitting President of the United States, me. This is no loss for Ohio or our Country and, most importantly, we have a great candidate who was substantially leading Gonzalez in the polls, Max Miller, who I have given my Complete and Total Endorsement. Max is a tremendous person who will represent Ohio well. Good riddance to Anthony, he can now get himself a job at ratings-dead CNN or MSDNC!"
The Palmieri Report is a Pro-America News Outlet founded by Jacob Palmieri. The Palmieri Report is dedicated to giving people the truth so that they can form their own informed political opinions. You can help us beat Big Tech by following us on GETTR , Telegram, and Rumble.