President Donald Trump released a statement calling out the sham Jan 6th panel after they held their second hearing on Monday.
Trump said the panel is "desperate to change the narrative" from the failing Biden administration. He listed many of the major crises the Biden administration has caused.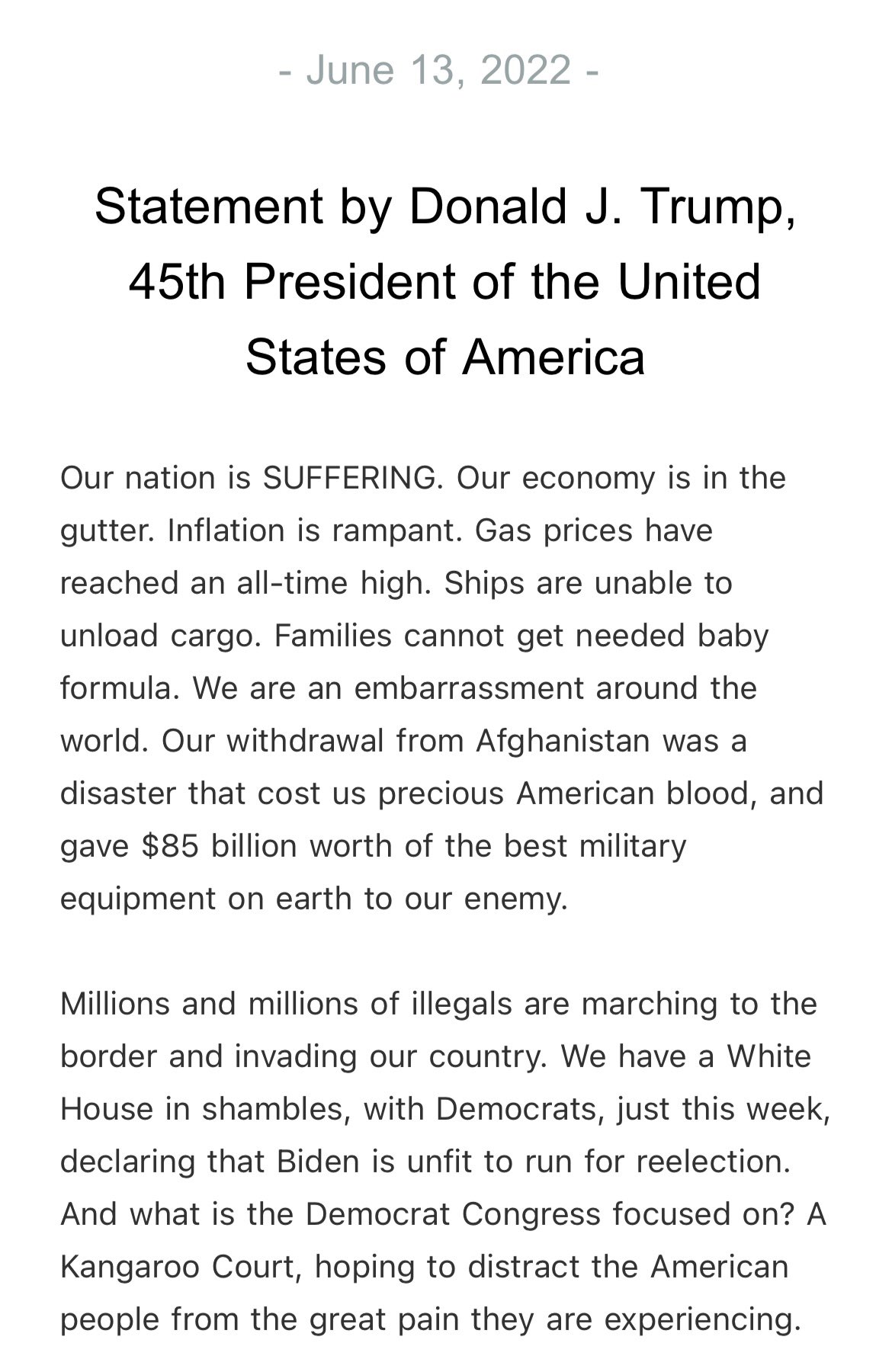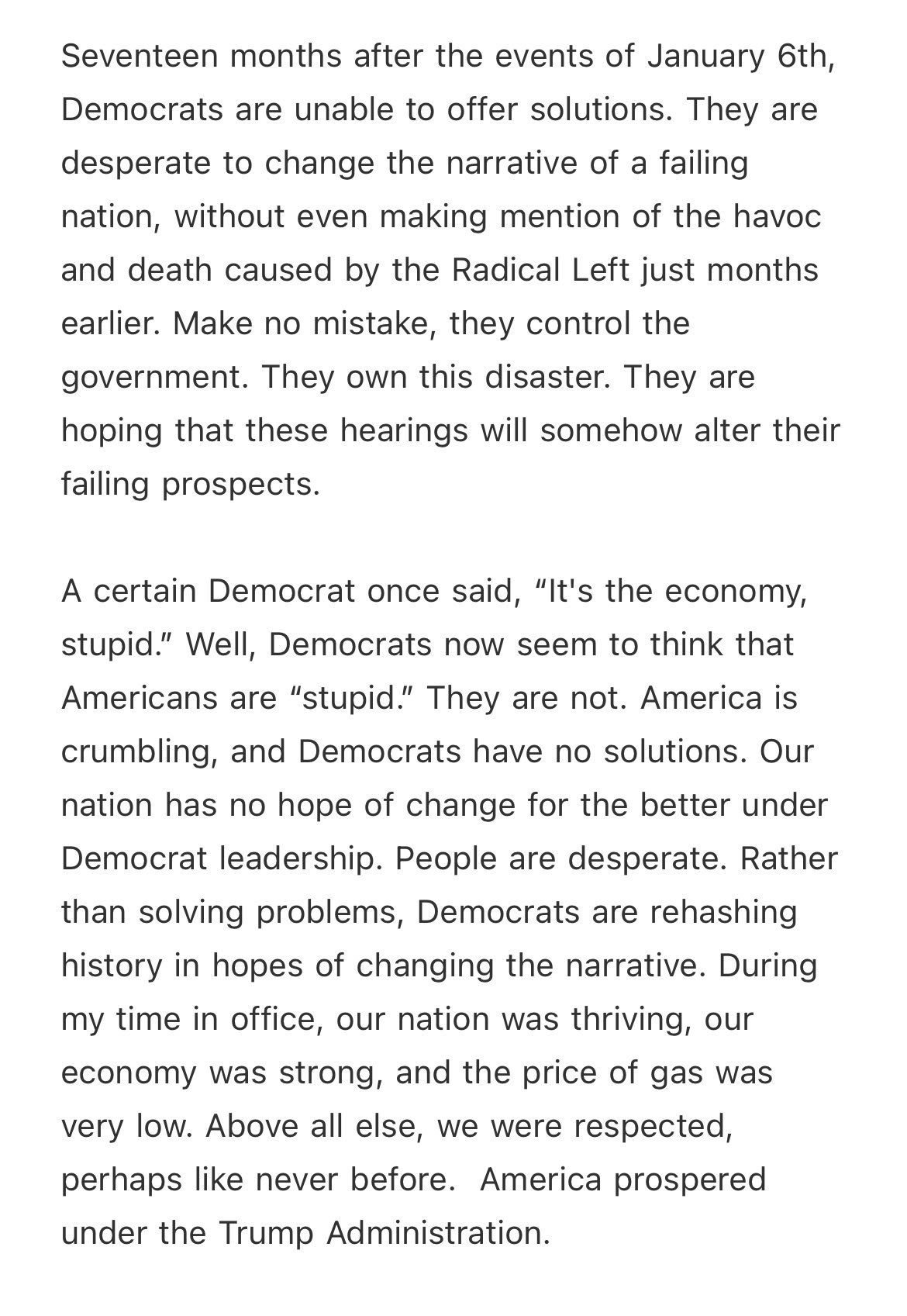 Trump 2024!
The Palmieri Report is a Pro-America News Outlet. The Palmieri Report is dedicated to giving people the truth so that they can form their own informed political opinions. Make sure to bookmark The Palmieri Report for new articles every 30 minutes!
Follow us on social media:
Follow our Rumble for daily uploads
Listen to our Daily News Podcast!