Trump rallies are back.
Trump just announced he will be hosting a rally in Arizona on January 15th.
Details are below.
President Donald J. Trump to Hold a Rally in Arizona pic.twitter.com/xKz5GRC1NM

— Liz Harrington (@realLizUSA) December 30, 2021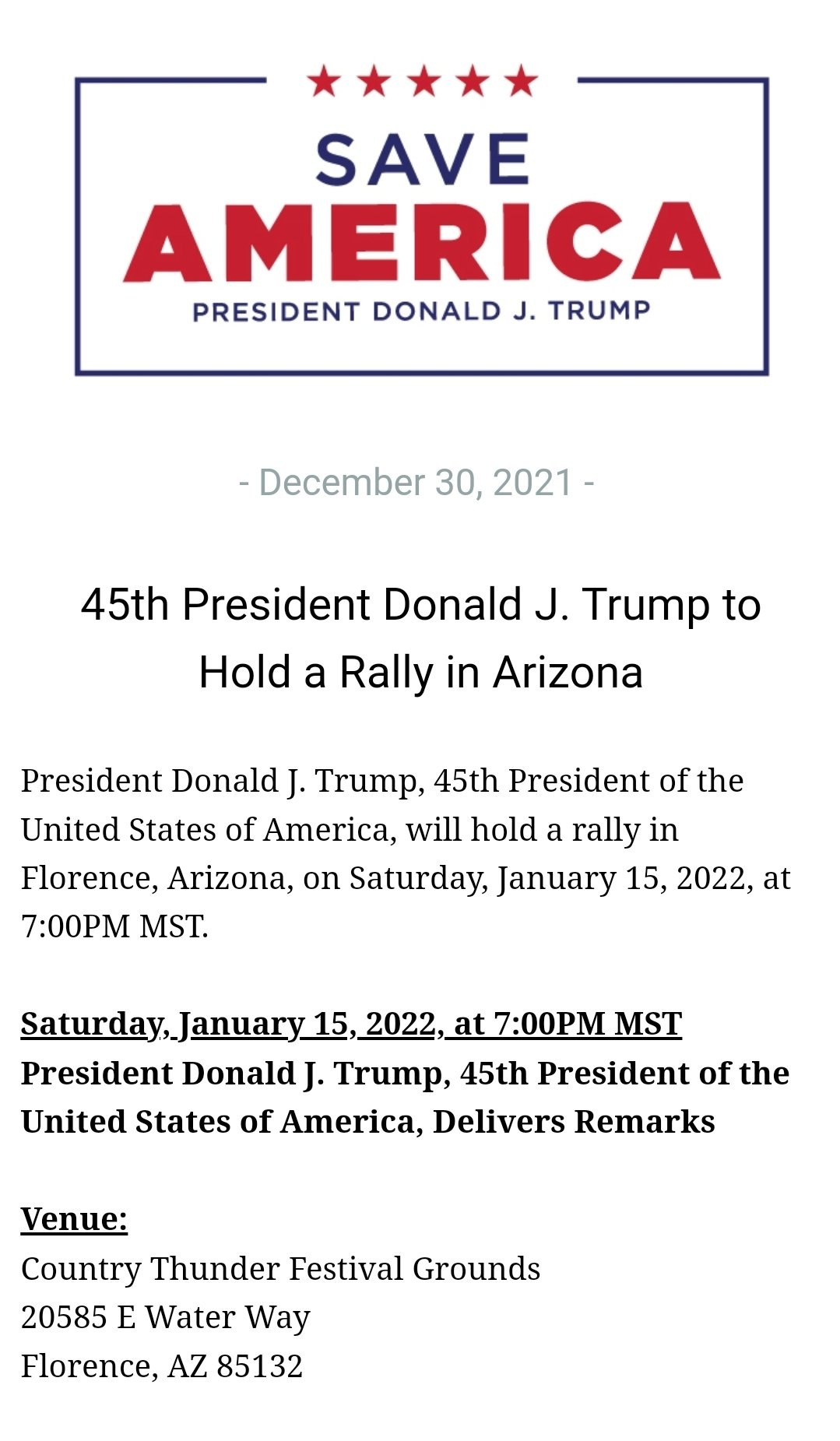 This is the site of the bombshell audit which proved the election in at least Arizona was not the most secure in history.
In fact, it proved that there were irregularities and fraud.
Arizona State Senator Wendy Rogers Releases Bombshell Analysis Of AZ Audit
Trump has called for the election to be decertified.
"When Will The Legislature Vote To Decertify?"–Trump Releases Statement On What Is Going On In Arizona
For the antidote to media bias, check out ProTrumpNews.com
The Palmieri Report is a Pro-America News Outlet founded by Jacob Palmieri. The Palmieri Report is dedicated to giving people the truth so that they can form their own informed political opinions. You can help us beat Big Tech by following us on GETTR , Telegram, and Rumble.
We appreciate feedback. Click here to send us any comments and corrections. 
Listen to our Daily News Podcast!