Kamala embarked on her first trip since taking office.
She is facing backlash.
Some Guatemalans are protesting her visit.
They are holding signs that read 'Kamala Trump won" and "Kamala go home".
A group of Guatemalans protested Sunday as Vice President Kamala Harris arrived for a visit to their country.

Signs reading "Kamala Mind Your Own Business" "Kamala Go Home" and even, "Kamala, Trump Won" were displayed outside the airport.
"We're against their (the Biden administration's) agenda of imposing the LGBTQ, pro-abortion ideology. In Guatemala we're pro-life," one member of the group told @_elfaro_'s photojournalist @victorpena84. pic.twitter.com/3UzF2s60En

— El Faro English (@ElFaroEnglish) June 6, 2021
Here are some photos: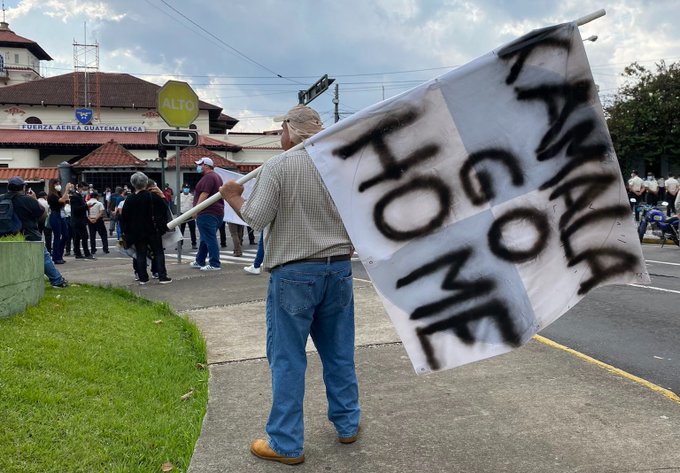 I wonder if the media will cover this?
The Palmieri Report is a Pro-America News Outlet founded by Jacob Palmieri four years ago at the age of 19. Since its founding, it has gotten over 2M pages views and over 20k followers. The Palmieri Report is dedicated to giving people the truth so that they can form their own informed political opinions.