The "experts" said that Virginia would not be going red.
However, the Virginia Governor race is beginning to look bad for the Democrats.
A new poll found that Virginia Governor candidate Glenn Youngkin(R) is leading Dem candidate Terry McAuliffe(D) by 2%.
In an exclusive new FOX 5 poll, Republican Glenn Youngkin has a two-point advantage over Democrat Terry McAuliffe in Virginia's gubernatorial race.

The Insider Advantage poll shows Youngkin at 47% with McAuliffe at 45%. Princess Blandin has 2% of the vote with 6% undecided and with a 4.4% margin of error.

McAuliffe and Youngkin are set for a final day of campaigning on Monday ahead of Virginia's gubernatorial election Tuesday.
This moved the Real Clear Politics average to +1.6 in favor of Youngkin.
Trump has told his voters to go out and vote.
He released a statement telling his supporters that the only way to stop another election steal is to "flood the system and get out and vote."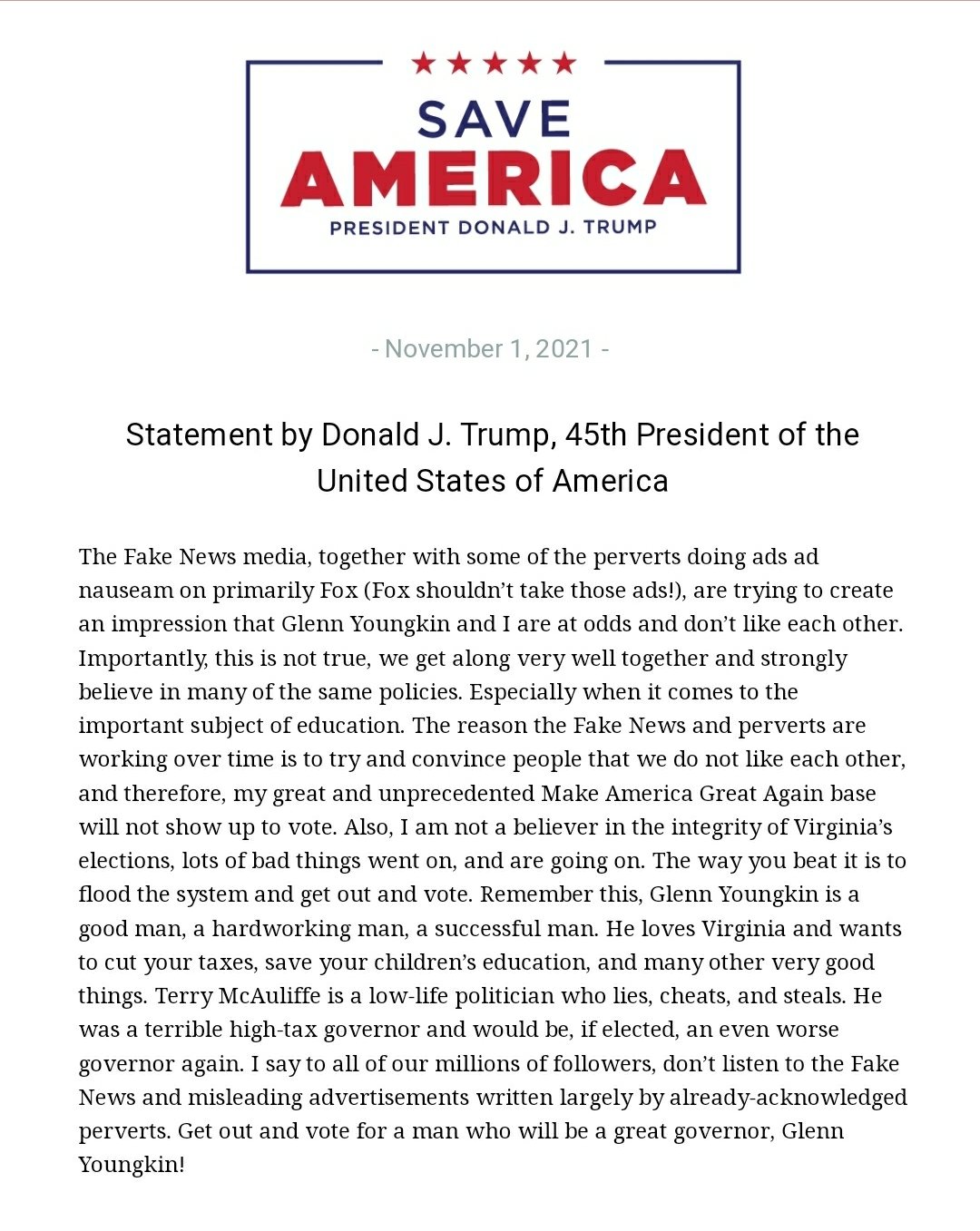 The Palmieri Report is a Pro-America News Outlet founded by Jacob Palmieri. The Palmieri Report is dedicated to giving people the truth so that they can form their own informed political opinions. You can help us beat Big Tech by following us on GETTR , Telegram, and Rumble.