Joe Biden's approval is still falling.
A new poll found his approval at only 34%.
It gets even worse when you go by state.
His approval is underwater in every state but four.
BIDEN APPROVAL IN FREE FALL: pic.twitter.com/KDccGEfBty

— PollWatch (@PollWatch2020) January 20, 2022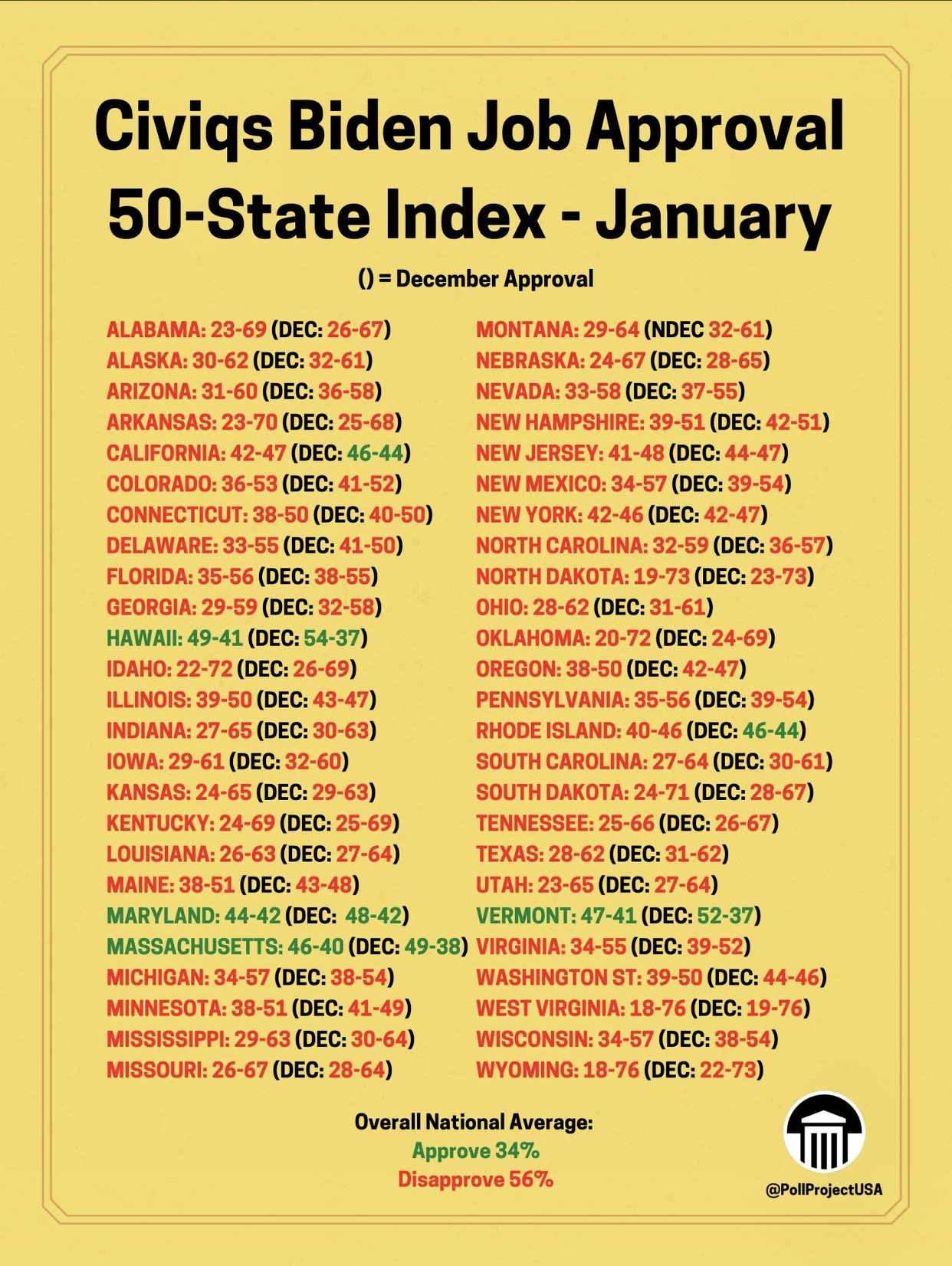 For the antidote to media bias, check out ProTrumpNews.com
The Palmieri Report is a Pro-America News Outlet founded by Jacob Palmieri. The Palmieri Report is dedicated to giving people the truth so that they can form their own informed political opinions. 
Follow us on social media:
GETTR Link–Parler Link–Telegram Link
We appreciate feedback. Click here to send us any comments and corrections. 
Listen to our Daily News Podcast!